Press Releases
Nurses on Boards Coalition and Chamberlain College of Nursing Join Forces to Empower Nurse Leaders
FOR IMMEDIATE RELEASE | Download PDF Version


April 26, 2017
Media Contacts:
Patricia Epstein, Nurses on Boards Coalition
301-628-5203
patricia.epstein@ana.org
Natalie Sobolewski
Senior Communications Manager
Chamberlain College of Nursing
630-353-8716
nsobolewski@chamberlain.edu
DOWNERS GROVE, Ill. – Today, the Nurses on Boards Coalition (NOBC) and Chamberlain College of Nursing announced the culmination of their year-long work developing a long-term strategic partnership with two goals: 1) Increase awareness of the significant impact nurses can have on healthcare through service on boards at every level; and 2) co-create programs to help nurses develop the competencies and readiness to serve on boards. Chamberlain has committed to supporting the work of the Coalition for a minimum of five years and will collaborate with the Coalition to accomplish the Coalition's goals, positively impacting a culture of heath through the transformation of healthcare.
"We are excited about our Founding Strategic Partnership with the NOBC as it exemplifies our alignment around the vision, mission and purpose of empowering extraordinary nurses to step into leadership roles and have a significant impact on healthcare from bedside to boardroom," said Susan Groenwald, PhD, RN, ANEF, FAAN, national president for Chamberlain College of Nursing. "Through the development of programs that improve nurses' leadership skills and competencies, nurses, including Chamberlain colleagues and alumni, will be more likely to participate on boards where they can make significant contributions to healthcare."
According to recent statistics reported by Trustee magazine, an American Hospital Association publication, the vast majority of the nation's hospitals and health systems do not have a nurse on their board. While America has 3.6 million nurses, only 5 percent of the nation's hospitals have a nurse as a trustee or that serves on a board.1 Chamberlain aims to assist the Coalition's goal of ensuring at least 10,000 nurses are on boards by 2020, and
raise awareness that boards can benefit from the unique perspective of nurses.
"A nurse perspective helps boards achieve their goal of improved health, as well as more efficient and effective healthcare systems at the local, state and national levels," said Rita Wray, MBA, RN, BC, FAAN, Chamberlain Board of Trustees member. "Nurses represent one of the largest segments of our healthcare workforce and it simply makes good business sense to have the nursing perspective represented in all places where decisions affecting health are made."
Chamberlain intends to expand upon its current board member roster of nurse leaders including:
Dawn Gubanc-Anderson, DNP, MSN, RN, NE-A, BC, FACHE, Chamberlain associate professor. Gubanc-Anderson was recently appointed as trustee for the Lake Health System Board of Trustees and is responsible for oversight of the organization's quality and strategic initiatives, as well as contributing to the strategic planning committee of the board. She also serves on the advisory committee for the American Organization of Nurse Executives Education Board, which aims to review priorities and develop educational offerings.
Julie McAfooes, MS, RN-BC, CNE, ANEF, FAAN, Chamberlain web development manager. McAfooes serves as a steering-committee member for the Ohio Action Coalition (OAC) on behalf of the Ohio League for Nursing, one of the leaders of the OAC. The OAC fulfills the mission of the national Future of
Nursing: Campaign for Action through workgroups that mobilize nurses and consumers at the state level to promote academic progression, workforce data analysis, and leadership and inter-professional education.
Adele Webb, PhD, RN, FNAP, FAAN, Chamberlain Cleveland campus president. Webb serves as a partner with the World Health Organization (WHO), focusing on its Non-Communicable Disease Initiative, and is committed to providing access to advanced education to Seychelles nurse educators. Additionally,
Webb was recently elected as president-elect of the Greater Cleveland Nurses Association, part of the Ohio Nurses Association.
"The NOBC is pleased to partner with Chamberlain College of Nursing to extend our reach and provide support to nurses as they offer their expertise to relevant boards," said Kimberly J. Harper, RN, MS, CEO, Indiana Center for Nursing, Nursing Lead, Indiana Action Coalition-National Future of Nursing Campaign for Action, NOBC National Co-Chair.
"Placing nurses on boards is essential to transform and improve care for all people, particularly with the healthcare system in transition," said Marla Weston, PhD, RN, FAAN, CEO, American Nurses Association Enterprise and NOBC National Co-Chair.
---
Nurses on Boards Coalition Announces Capella University as Founding Strategic Partner
FOR IMMEDIATE RELEASE | Download PDF Version


March 8, 2017
Media Contacts:
Patricia Epstein, Nurses on Boards Coalition
301-628-5203
Patricia.epstein@ana.org
Alicia Amling, Capella University
612-977-4836
Alicia.amling@capella.edu
SILVER SPRING, MD – The Nurses on Boards Coalition (NOBC), an organization committed to building healthier communities through the service of nurses on all types of boards, has announced today that Capella University has become a founding strategic partner.
NOBC's intent is to ensure that at least 10,000 nurses are on boards by 2020, as well as to raise awareness that all boards would benefit from nurses' unique perspectives to achieve improved health and efficient and effective health care systems at the local, state and national levels. NOBC was created in response to the landmark 2010 Institute of Medicine report on the need for nurses to take a greater role in America's increasingly complex health care system.
"We join our colleagues at the Nurses on Boards Coalition to support advocacy for the appointment of nurses to the highest level of governance in health care organizations and policymaking bodies," said F. Patrick Robinson, PhD, RN, FAAN, dean of the School of Nursing and Health Sciences at Capella University. "We are honored to support NOBC and its efforts to improve health and the quality and efficiency of our health care system."
"NOBC is pleased to partner with Capella University to provide greater reach to nurse leaders as they consider and prepare for board service. Their innovative approaches to education will provide new ways for nurse leaders to prepare and contribute as valuable board members on all types of boards," said Kimberly J. Harper, MS, RN, CEO, Indiana Center for Nursing; nursing lead, Indiana Action Coalition-National Future of Nursing Campaign for Action; and NOBC national co-chair.
---
Nurses On Boards Coalition Announces New Executive Director
Innovative executive to recruit 10,000 nurses to boards by 2020
FOR IMMEDIATE RELEASE  | Download PDF Version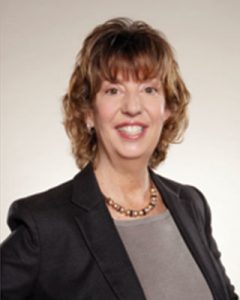 April 6, 2016
Silver Spring, MD – The Nurses on Boards Coalition (NOBC) has announced the selection of Laurie Benson, BSN, RN as its new executive director, effective immediately.
NOBC represents national nursing and other organizations working to build healthier communities in America by increasing nurses' presence on corporate, health-related, and other boards, panels and commissions. The coalition's goal is to help ensure that at least 10,000 nurses are on boards by 2020.
"As a highly experienced executive and board member herself, Laurie will bring the expertise and know how needed at the right time for our coalition," said Kate Judge, the executive director and executive vice president of the American Nurses Foundation.
In the role of executive director, Benson will drive the coalition's national expansion to build partnerships, engage with coalition members and serve as a national public spokesperson.
"I am honored and excited to play a leadership role in advancing more nurses to the boardroom where their unique insights, experiences and perspectives will have a significant impact in improving the health of communities and our nation," said Benson.
Benson has more than 35 years of experience serving as a corporate executive, founder, CEO, C-suite advisor, and multi-sector board member. Since 2009, she has served as CEO of LBS Unlimited. In this role, she served as an advisor to executives on issues such as board governance, innovation, strategy and high performance teams. She currently serves as a member of several corporate and non-profit boards in industries ranging from health care, finance, and insurance to manufacturing and technology.
Benson earned a bachelor's degree from The University of Wisconsin-Madison. In 2013, she was named one of UW Madison's
---