Message from Board Chair and Executive Director
From Our Board Chair
Dear Colleagues,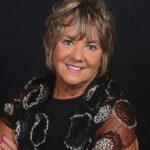 It is with great pride and enthusiasm that I welcome you to the Nurses on Boards Coalition!  It is a time of unprecedented opportunity for nurse leaders to have an impact in improving health across our nation, as was the vision of our founders.  It was a remarkable experience to be at the table in 2014 when 21 nursing associations came together to discover a path forward around one goal: to improve health in communities across our country.
We have made tremendous progress and impact on many levels in support of our mission to improve health through the service of nurses on boards across our nation.   Today, our vision is being realized and embraced by many individuals and organizations.   As an independent 501 (c) (3) public charity, NOBC is supported by 28 national nursing association members and over 50 founding strategic partners and sponsors.  Additionally, we have designated contacts in all 50 states and the District of Columbia to share best practices and resources in all geographies.  We have mobilized people and resources at an extraordinary level and pace to increase the number of nurses serving on all types of boards, commissions, and appointments
Currently, there are over 10,000 nurses registered in the NOBC database.  This number is growing every day, adding depth, and diversity to our robust base of nurse leaders who are currently serving on boards and/or interested in serving in new board roles that align with their skills, qualifications, and passion.
There is a place for everyone in helping us build on our success and momentum!
On behalf of the NOBC leadership and our members, I extend our deepest appreciation and gratitude to all who have played a role in the transformative power of the NOBC mission in action.  For those who are new to NOBC, we invite you to join us as in this ground-breaking work.
Together, we are making a significant and sustainable impact in improving health for all.
Sincerely,
Kimberly J. Harper MS, RN, FAAN  NOBC Board Chair
Chief Executive Officer, Indiana Center for Nursing
Nursing Lead, Indiana Action Coalition – National Future of Nursing Campaign for Action
---
From our Executive Director
Welcome to the Nurses on Boards Coalition! Thank you for visiting our website.  
I am honored and excited to serve as the Executive Director for the Nurses on Boards Coalition as we work together to advance our mission to improve health in communities across our nation.  I am fortunate to work alongside many dedicated people and organizations at the local, state and national levels, as we collaborate to improve health.  
From my own experience first as a nurse, and later as a board director, I know first-hand what it means to bring the nursing perspective into the boardroom.  With 3.5 million nurses in our country, nurses represent the largest segment of our healthcare workforce.  It simply makes good business sense to have the nursing perspective represented in all places where decisions and policies affecting health are made including corporate, governmental, non-profit, advisory, governance boards, commissions, panels or task forces that have fiduciary or strategic responsibility. 
Formed in 2014, NOBC was initially funded through a generous grant from the Robert Wood Johnson Foundation.  Effective July 1, 2017, NOBC became an independent organization, as was the vision of our founding member organizations.   
In April 2017, NOBC members created and adopted the following Strategic Imperatives to guide our work: 1) Facilitate board placements, 2) Create a dynamic organization focused on transformative growth, 3) Promote collaboration among states and national organizations to integrate strategies, 4) Demonstrate the impact of nurses on boards, 5) Develop member synergy strategy and value.       
Much has already been accomplished and momentum is building! Achieving the goal of ensuring at least 10,000 nurses on boards by 2020 will require a groundswell of support from individuals and organizations across the country.    
Everyone has a role to play: 
Nurse leaders, please be counted in our database by reporting if you are currently serving on a board, or would like to be considered for a board seat.

 

NOBC is funded through member dues, strategic partnerships, sponsorships and donations from foundations, corporations, and individuals. Contributions can be made  here.

 

Organizations may join our work through contributions and/or considering a nurse to serve on your board

 
Feel free to contact me directly at  laurie@nursesonboardscoalition.org  to discuss how you can join our efforts to improve the health of communities across our nation.   
I look to the future with a bright sense of optimism.  I envision the day when the right nurse leader will be seated at the table on every board.  Please join us as we work together to make it happen! 
With gratitude,
Laurie Benson BSN
Executive Director, Nurses on Boards Coalition
608-215-4425