Message from Board Chair and Executive Director
From Our Board Chair
Dear Colleagues,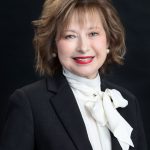 Happy 2020, the year of the Nurse and Nurse Midwife.  I am honored to serve as the chair of NOBC!  As we reflect with the year of the Nurse, I am reminded of all the accomplishments NOBC has achieved in advancing our mission to improve the health of communities and the nation through the service of nurses on boards.  We currently have over 7000 board seats filled by nurses and look forward to exceeding our key strategy of 10,000 by the end of 2020!
As we begin this new decade, NOBC will be having a strategic planning session on March 25, 2020, to further advance our mission.  Our elected and appointed members have already made the organization's planned priorities for 2020 clear, however.  They are:
Achieve 10,000 board seats held by nurses by year end to fulfill key strategy of 10,000 in 2020
Increase strategic board placement opportunities
Achieve NOBC Fundraising Strategy revenue goal $450,000 by implementing NOBC Fundraising Strategy
Conduct and implement revised NOBC Strategic Plan 2020-2023
Complete initial research study to measure impact of nurses on boards and publish findings
Implement governance changes as approved by NOBC Member Representatives: model governance best practice
Deliver exceptional value and service to all NOBC stakeholders including members, partners, those registered in database and all those we serve
What better way to celebrate the Year of the Nurse than to continue advancing the work of NOBC!
We often refer to NOBC as "Team NOBC" – and it truly is a collaborative group of leaders in Nursing and Healthcare working together to improve the health of communities and the nation through the service of nurses on boards. The success of NOBC would not be possible without the support of member organizations and strategic partners.
My sincere thanks for all you do!
Pam Rudisill DNP, RN, FAAN, FAONL
---
From our Executive Director
Welcome to the Nurses on Boards Coalition! Thank you for visiting our website.  
I am honored and excited to serve as the Executive Director for the Nurses on Boards Coalition as we work together to advance our mission to improve health in communities across our nation.  I am fortunate to work alongside many dedicated people and organizations at the local, state and national levels, as we collaborate to improve health.  
From my own experience first as a nurse, and later as a board director, I know first-hand what it means to bring the nursing perspective into the boardroom.  With over 4 million nurses in our country, nurses represent the largest segment of our healthcare workforce.  It simply makes good business sense to have the nursing perspective represented in all places where decisions and policies affecting health are made including corporate, governmental, non-profit, advisory, governance boards, commissions, panels or task forces that have fiduciary or strategic responsibility. 
Formed in 2014, NOBC was initially funded through a generous grant from the Robert Wood Johnson Foundation.  Effective July 1, 2017, NOBC became an independent 501 (c) (3) public charity, as was the vision of our founding member organizations.   
In April 2017, NOBC members created and adopted the following Strategic Imperatives to guide our work: 1) Facilitate board placements, 2) Create a dynamic organization focused on transformative growth, 3) Promote collaboration among states and national organizations to integrate strategies, 4) Demonstrate the impact of nurses on boards, 5) Develop member synergy strategy and value.       
NOBC has experienced 5 amazing years! Much has already been accomplished and momentum is building! Achieving NOBC's key strategy of ensuring at least 10,000 board seats are held by nurses in 2020 requires a groundswell of support from individuals and organizations across the country. While numbers are one important measure of our progress, we are consistently focused, in support of our mission, on the impact of nurses serving in diverse governance roles in improving health in communicates across our nation.  
Everyone has a role to play: 
Nurse leaders, please be counted in our database by reporting here if you are currently serving on a board, or would like to be considered for a board seat.
Share your story here to help us measure the impact of nurses on boards.
NOBC is funded through member dues, strategic partnerships, sponsorships and donations from foundations, corporations, and individuals. Contributions can be made  here.

 

Organizations may join our work through contributions and/or considering a nurse to serve on your board

 
Feel free to contact me directly at  laurie@nursesonboardscoalition.org  to discuss how you can join our efforts to improve the health of communities across our nation.   
I look to the future with a bright sense of optimism.  I envision the day when the right nurse leader will be seated at the table on every board.  Please join us as we work together to make it happen! 
With gratitude,
Laurie Benson BSN
Executive Director, Nurses on Boards Coalition
608-215-4425